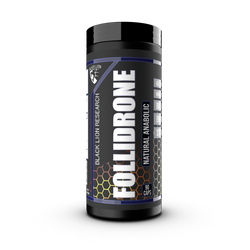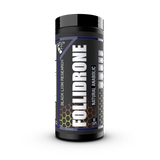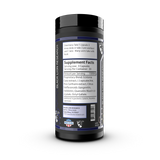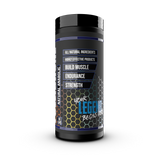 Follidrone
Real performance enhancing supplements can be hard to find. Follidrone utilizes all natural ingredients that block a protein called myostatin. This protein limits the amount of muscle growth so blocking myostatin helps muscles grow larger at a much faster rate. In addition the high grade extracts used help burn fat and increase strength. Follidrone was the first product ever to contain Epicatechin and we have only improved the formula over the years to remain the king of the mountain. You deserve more. Follidrone delivers.
=
Price
$45.00 for 10 days, Wow. Lower the price so poor people can afford it…
Amazing results
Really amazed by the results so far. 5 stars for sure.
King of the castle
I remember when the first Follidrone came out like 10 years ago it was great but this new version is much better I have to say. Its at least twice the potency, you can really feel the strength increase and I gained 6 extra pounds during my pre summer bulk. Great stuff.
Unreal gains and endurance
Follidrone delivers insane gains and gives crazy endurance. You can workout for twice as long and three times as hard. You'll see a difference in less than one bottle, but the real magic comes once you're into the second and third bottle…
Simply awey
It's awesome best thing on the Market
THE ORIGINAL MYOSTATIN INHIBITOR
PRIMARY USE= LEAN MUSCLE BUILDING
Follidrone is a fantastic lean muscle builder, is good for strength and performance enhancement. Follidrone can be taken long term without breaks and does not require any post cycle therapies. It will work great alone or as part of one of our stacks.We suggest 1 cap 3 times per day. We also suggest for those looking to gain muscle that you increase calories weekly during the time you take the product. Increase mostly from protein and good fats.
THE SCIENCE BEHIND AMAZING RESULTS

PREMIUM INGREDIENT
Expertly Sourced, clinically dosed

INNOVATIVE FORMULATIONS
Cutting edge ingredients

CLINICALLY DOSED
Effective ingredients
LAB TESTED
Confidence in your supplement
MADE IN THE USA
All products are manufactured in the USA

BIOAVAILABILITY ENHANCED
Absorption enhanced for maximum effects
REAL REVIEWS BY REAL CUSTOMERS