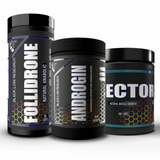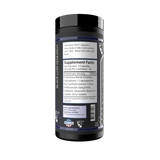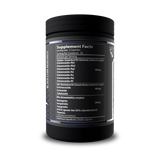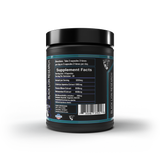 Anabolic Mass Stack
This is our most powerful muscle growth stack consisting of 3 of the most powerful natural muscle building supplements available. It has been our experience that nothing is more effective for raw muscle building power than this stack. Each of the supplements works differently so there is a stacked effect that is absolutely awe inspiring. IN this stack is our award winning Androgin the natural SARM and GH secretagogue, Follidrone which is a myostatin inhibitor and was the first ever epicatechin product on the market and Vector2 which is the updated version of our bulking/mass builder. Combined there is nothing that even compared for pure muscle mass building potential, strength and performance.

=
This is a crazy stack
Never had any supplements work this good.
Absolutely worth it
I was hesitant to buy a stack but after 2 weeks the results are so good I went back and bought 2 more during the Incinderine launch sale. Most powerful supplement stack I have ever used.
Triple threat
Have used these each alone and they are all really good. the stack, on the other hand is incredible. Nothing else natural works this good. Its at least as good as my last SARM cycle where I used 3 SARMS.
But no suppression and the gains are at least equal. Hard to believe this is natural. Plus the stack is discounted !
When you need the most powerful muscle building stack available.
Build muscle faster and easier with this stack of award winning supplements. This stack gives you more energy for training and increased strength to power through those workouts. When combined these 3 muscle building products give you every tool needed to reach your goals. Increased protein synthesis so you build muscle at a faster rate. Decreased muscle breakdown. Increased anabolic growth factors, increased strength, increased performance.
THE SCIENCE BEHIND AMAZING RESULTS

PREMIUM INGREDIENT
Expertly Sourced, clinically dosed

INNOVATIVE FORMULATIONS
Cutting edge ingredients

CLINICALLY DOSED
Effective ingredients
LAB TESTED
Confidence in your supplement
MADE IN THE USA
All products are manufactured in the USA

BIOAVAILABILITY ENHANCED
Absorption enhanced for maximum effects
REAL REVIEWS BY REAL CUSTOMERS