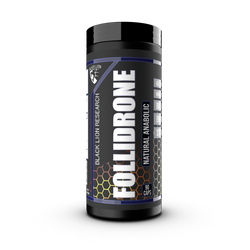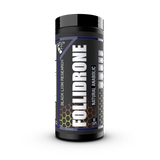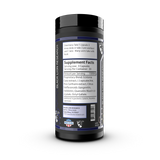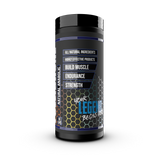 Follidrone
Real performance enhancing supplements can be hard to find. Follidrone utilizes all natural ingredients that block a protein called myostatin. This protein limits the amount of muscle growth so blocking myostatin helps muscles grow larger at a much faster rate. In addition the high grade extracts used help burn fat and increase strength. Follidrone was the first product ever to contain Epicatechin and we have only improved the formula over the years to remain the king of the mountain. You deserve more. Follidrone delivers.
=
No significant results after 2 months and 2 bottles. I wouldn't recommend
During my first month of using this I was able to gain a good amount of muscle as well as gain a lot of strength. I'm looking forward to my second month and beyond.
This stuff is no joke .love it and I'm a customer for life
I feel like a million dollars on the two products I've purchased and using from black lion this one follidrone and vector as I'm writing this review about these amazing products I'm ordering 2 more ....I've gone up in reps and weight I'm a t12 para that just hit 60 but I don't look any older than 40 I train 5 days a week a UFC in New Hyde park n.y I have tried every product from primal muscle.... redcon 1 ...bucked up ...you name it I have tried I take black lion and it's been a game changer my pull ups I'm doing 5 sets of 12 doing a two hour back and bicep workout and on the way out as a burner i do anither 4 sets of 12 on the preacher bench with 80 pounds im doing 12 regular curls then on 12 rep i switch my hand and bang out another set of 10 hammer curls 5 sets of that routine then to the next 6 workouts it's like i can go on forever i do also take deer antler velvet with armra. And miracle shilajit and sea moss gel they make it I try it and take it but everything else is just age reversing the black lion research products are the best I've used since the early 80s when the supplements were juiced up love this stuff they work for amazing for me thank you
Great supplement
This is a good one. Recommend.
Price
$45.00 for 10 days, Wow. Lower the price so poor people can afford it…
There must be some confusion. We have no products with only a 10 day supply and we have no products that cost =45$. Some are more and some are less but none are 45$ so.... Maybe you are in the wrong place?
All of our products have at least a 30 day supply.
THE ORIGINAL MYOSTATIN INHIBITOR
PRIMARY USE= LEAN MUSCLE BUILDING
Follidrone is a fantastic lean muscle builder, is good for strength and performance enhancement. Follidrone can be taken long term without breaks and does not require any post cycle therapies. It will work great alone or as part of one of our stacks.We suggest 1 cap 3 times per day. We also suggest for those looking to gain muscle that you increase calories weekly during the time you take the product. Increase mostly from protein and good fats.
THE SCIENCE BEHIND AMAZING RESULTS

PREMIUM INGREDIENT
Expertly Sourced, clinically dosed

INNOVATIVE FORMULATIONS
Cutting edge ingredients

CLINICALLY DOSED
Effective ingredients
LAB TESTED
Confidence in your supplement
MADE IN THE USA
All products are manufactured in the USA

BIOAVAILABILITY ENHANCED
Absorption enhanced for maximum effects
REAL REVIEWS BY REAL CUSTOMERS