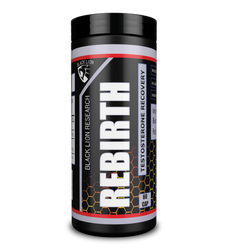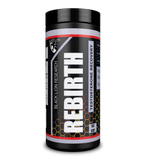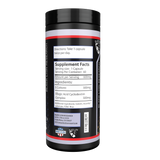 Rebirth
Testosterone is the man maker. Testosterone increases muscle growth, strength and virility. Regardless if you have suppressed levels from anabolic supplements or you just want to crank up the horsepower Rebirth delivers. Great for PCT, Solo for increased testosterone or as part of a Black Lion Research stack.
=
Very happy
Can clearly tell there is an increase in my test levels.
Great for PCT
I ran Rebirth and Letrone for a PCT after an andro cycle and my libido and motivation returned after a week. Its been 3 weeks now and I havnt lost much in terms of gains from the andro and the rebirth/Letrone combo seems to be giving me some added strength. This is for sure my new staple.
Only 2 weeks in
Only a couple of weeks in but my libido has increased and my mood is much better. I had been feeling pretty bad after a andro cycle and this coupled with Letrone has started to turn things around.
Finally feeling some motivation to train.
Rebirth indeed
Really helped me snap back after an andro cycle.
Best PCT
Stacked with Viron and Prolactrone
Post Cycle Therapy
When you want to crank up your testosterone Rebirth is the solution. Rebirth can be used alone or combined with Viron for massive test increases. This is the perfect post cycle combination for guys who have used suppressive supplements but it can also be used alone or in combination with our other products for added horsepower.
THE SCIENCE BEHIND AMAZING RESULTS

PREMIUM INGREDIENT
Expertly Sourced, clinically dosed

INNOVATIVE FORMULATIONS
Cutting edge ingredients

CLINICALLY DOSED
Effective ingredients
LAB TESTED
Confidence in your supplement
MADE IN THE USA
All products are manufactured in the USA

BIOAVAILABILITY ENHANCED
Absorption enhanced for maximum effects
REAL REVIEWS BY REAL CUSTOMERS