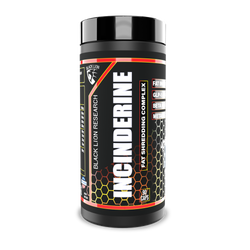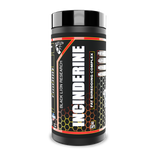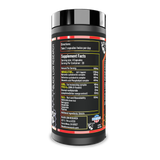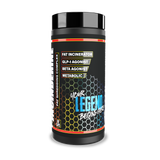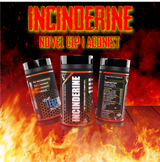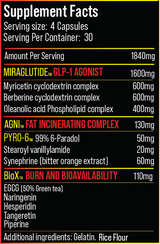 Incinderine
Incinderine is the most powerful fat burner possible over the counter. Designed to make burning fat easy for anyone Incinderine is stimulant free and can be combined with any other fat burners or supplements. Incinderine combines 5 Trademarked ingredients not found in any other products or available from any other brands. We spend years developing these novel fat burning ingredients so we could create the most potent fat burning supplement you could find..
=
Beat Stim free fat loss product I have tried
Purchased 2 bottle on the launch sale. Always been a good responder to most of BLR's products over the years.
Note: I had just come off a 3month summer semi-cut where I lost 18lbs when I started taking Incinderince.
8/17/2023 Started 1am/ 1pm (noticed less between meal cravings)
8/23/2023 Started 1am/1lunch/1pm. started to get a little bit of heart burn at night.
9/12/2023 changed dosing to 1am / 2 lunch, late evening heart burn is gone.
After 28 days, I'm only down 2lbs, but the lower ab definition is what has impressed me with this product. This is a problem area for me. In the past I would have had to be in a 600cal deficit for 6 mo.
New definition everywhere is showing as well.
Looks like I have another staple to add to my BLR collection and rotation!
Is definitely working
2 weeks in and I can tell Im warmer all day and I have already stared to lose some weight. Strength is also up which is a bonus.
Fire
I bought 2 bottles during the launch sale. Excited to try this because Black Lion Research has a reputation for amazing products so I bought 2. Started with 2 caps twice a day. Even day one I could feel my body being warmer all day.
Over the last few days my appetite is for sure lower and my cravings for foods has changed. Its only been a week so I cant say Ive lost alot of weight but I can say for sure that with the increase in metabolism, the decrease in hunger and craving for sweets the weight is going to come off fast. This one is for sure a winner.
The Modern Fat Burner
Incinderine is the most advanced fat burning supplement ever created. Designed to be the most powerful fat burning agent possible Incinderine combines modern, innovative ingredients and new ways in which to assist you in reaching your goals. Incinderine contains several new trademarked ingredients and ingredients not found in any other product. These include PYRO-6 the first 99% pure 6 paradol, Myricetin cyclodextrin complex, Oleanolic acid phospholipid complex, and Berberine cyclodextrin complex. We also have BioX our trademarked bioavailability complex. You cannot get these anywhere else. Only from Black Lion Research.
THE SCIENCE BEHIND AMAZING RESULTS

PREMIUM INGREDIENT
Expertly Sourced, clinically dosed

INNOVATIVE FORMULATIONS
Cutting edge ingredients

CLINICALLY DOSED
Effective ingredients
LAB TESTED
Confidence in your supplement
MADE IN THE USA
All products are manufactured in the USA

BIOAVAILABILITY ENHANCED
Absorption enhanced for maximum effects
REAL REVIEWS BY REAL CUSTOMERS