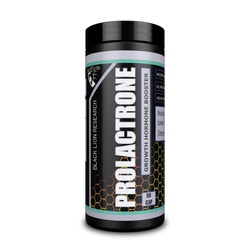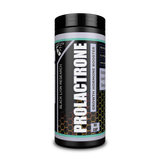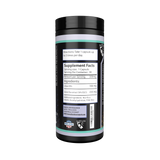 Prolactrone
This powerhouse works on your dopaminergic system to assist with elevated prolactin.
Combating elevated prolactin helps boost dopamine and mood as well as growth hormones. Prolactrone is a blend of potent extracts that work together to increase libido, increase growth hormone and improve mood. Its well suited for PCT protocols, fat burning stacks and muscle growth stacks. This is best cycled 1 month on 1 month off for best results.

=
The best
Prolactrone is one of my favorites. I cycle it 1 month on 1 month off and I really miss it on the off months but Love the boost when I restart. Good stuff.
Amazing supp
Really impressed with Prolactrone. I got it for prolactin blocking but its turned out to be so much more. I just feel amazing on this one.
It works really good
A friend recommend this to me for Increased Growth hormone. I can attest that Im sleeping better, Mood is much improved and the overall effects on motivation and sex drive are hard to quantify. I feel like Im 17.
Its only been 3 weeks but it seems like Im also losing some bodyfat. Great recommendation. Recoommend it to others.
LIBIDO
Cant keep my hands off the wife ;)
Holy euphoria
This stuff makes me feel like im high. Energy all day, libido through the roof and just....feeling good.
The OG prolactin hammer
Back by popular demand. Prolactrone was one of our first products 10 years ago and still is the best selling dopaminergic prolactin crushing supplement industry wide. Used by IFBB pros, Physique and fitness competitors as well as every day weekend warriors. Prolactrone is one of the most versatile supplements in our lineup. Increased mood, libido and growth hormone.
THE SCIENCE BEHIND AMAZING RESULTS

PREMIUM INGREDIENT
Expertly Sourced, clinically dosed

INNOVATIVE FORMULATIONS
Cutting edge ingredients

CLINICALLY DOSED
Effective ingredients
LAB TESTED
Confidence in your supplement
MADE IN THE USA
All products are manufactured in the USA

BIOAVAILABILITY ENHANCED
Absorption enhanced for maximum effects
REAL REVIEWS BY REAL CUSTOMERS