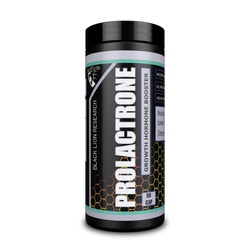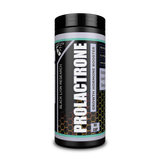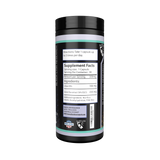 Prolactrone
This powerhouse works on your dopaminergic system to assist with elevated prolactin.
Combating elevated prolactin helps boost dopamine and mood as well as growth hormones. This is best cycled 1 month on 1 month off for best results.

=
It works really good
A friend recommend this to me for Increased Growth hormone. I can attest that Im sleeping better, Mood is much improved and the overall effects on motivation and sex drive are hard to quantify. I feel like Im 17.
Its only been 3 weeks but it seems like Im also losing some bodyfat. Great recommendation. Recoommend it to others.
LIBIDO
Cant keep my hands off the wife ;)
Holy euphoria
This stuff makes me feel like im high. Energy all day, libido through the roof and just....feeling good.
Great sleep and positive mood
Great product. Very noticeable difference in sleep quality,dreams,memory,and libido.
Closest thing you will find to effectiveness of Caber
I had a prescription for Cabergoline 0.5,mg from my family doc. I have a dopamine deficiency, so if I take any hormone that influences a spike in prolactin, my sexual desire goes dead in the water. I am VERY sensitive to whether a dopamine agonist works, given this genetic issue. I have tried Mucuna Pruriens of at least three manufacturers.
Bottom line -- I know if a compound works, and I know what it's supposed to feel like.
This product is as close to replicating the feel of Cabergoline as any product I've ever used, hands down. The only other time I came close to replicating this effect is when I took an enteric coated Velvet Bean supplement, standardized to 15% L-Dopa, and took it at 6 times the recommended dose, along with EGCG. But that was the problem, it took SIX TIMES the dose (333mg of 15% extract versus 166mg of 99%, the numbers actually are an equivalence of 6.6 times). Taking six times the dose of a quality Mucuna supplement is expensive, as this other brand costs $20 for 60 capsules, not to mention the cost of EGCG extract.
The other thing I will applaud Black Lion Research for is that they were smart enough not to combine L-DOPA with P5P. P5P is in fact helpful to promoting dopamine and lowering prolactin, but to a lesser degree than L-DOPA and L-DOPA and P5P cancel each other out because they compete for the same pathway. Plus there is also a theory that P5P, which is essentially a superior form of B6, increases dopamine in the body and not the brain. Black Lion gets an "A" on this formulation!
THE SCIENCE BEHIND AMAZING RESULTS

PREMIUM INGREDIENT
Expertly Sourced, clinically dosed

INNOVATIVE FORMULATIONS
Cutting edge ingredients

CLINICALLY DOSED
Effective ingredients
LAB TESTED
Confidence in your supplement
MADE IN THE USA
All products are manufactured in the USA

BIOAVAILABILITY ENHANCED
Absorption enhanced for maximum effects
REAL REVIEWS BY REAL CUSTOMERS